On Monday, Shah Rukh Khan, Imtiaz Ali and Anushka Sharma launched their second song 'Beech beech Mein' which is a club song from their upcoming film Jab Harry Met Sejal in a club called 'Tamasha' in Mumbai. Shah Rukh Khan enjoys super stardom than anyone and he can almost daily go for clubbing but while speaking to media Shah Rukh Khan revealed that he haven't gone for clubbing much.
Talking about his clubbing experience, he said, "I haven't gone for clubbing much. When I was in Delhi, that time I never used to have that much money to go into clubs and then I came here( Mumbai) to act in movies and became star so I haven't had much opportunity to go into clubs here as well. Whatever club hopping I have done is all because of Imtiaz while shooting for this film".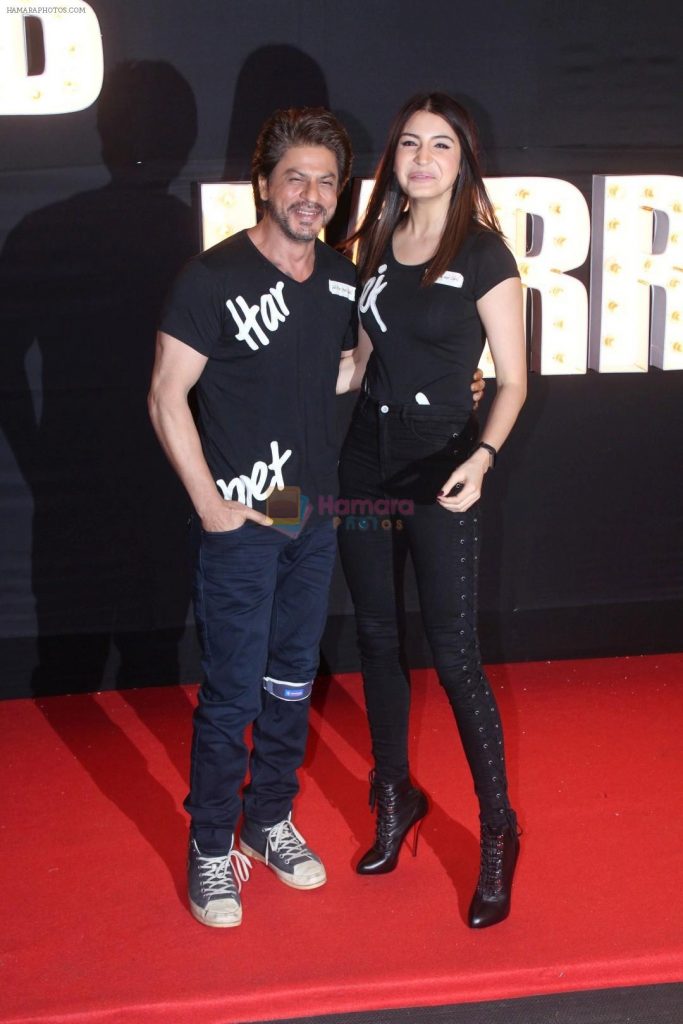 Talking about song Beech Beech Mein, he said, "Beech Beech Mein is club song. I have made to understand this is pub crawling and not hopping. So now, I am very with it. In the movie, this song comes when Harry and Sejal starts to celebrating in pubs, karaoke bars and night club on their own with very few around them. It like party of the couple so our team thought that if we go to club or lounge to launch the song then it will be nice".
Shah Rukh added, "This song symbolizes the fact that, there are times in a relationship, when you are not certain about our relationship. It all somewhere in the middle and not having conclusion so this whole song is like that and I feel people will relate with it".
Shah Rukh also spoke about their marketing plan for Jab Harry Met Sejal, he said, "nowadays, the good part about marketing is that you get instant feedback from media, people on social media and from friends so you can change your marketing or messaging on the basis of feedback you get. Our marketing team is headed by Imtiaz and his team, we revise our marketing plan every week to promote our film. It was necessary to come with those mini trails so that audience can identify with Harry and Sejal and know them better".
Earlier, Pahlaj Nihalani, CBFC chief had asked Mirror Now to get one lakh votes to get the word 'intercourse' cleared from the promos of Shah Rukh Khan-Anushka Sharma-starrer film Jab Harry Met Sejal and people have voted in favor of the film, talking about that, Shah Rukh said, "The way people have voted in favor of us, I feel people should come to watch our film so I will be very happy. I feel they (CBFC) misunderstood the context of that word. We respect CBFC a lot. It's our department. They are doing their job and we are doing ours and as far as that scene is concerned, I don't think there is anything objectionable in that".
Jab Harry Met Sejal is releasing on 4 August, 2017.