By Anjuri Nayar
John Abraham, who has been propagating off-beat and sensible films in a space full of masala entertainment, believes that Bollywood currently lacks "sensible" stories to tell.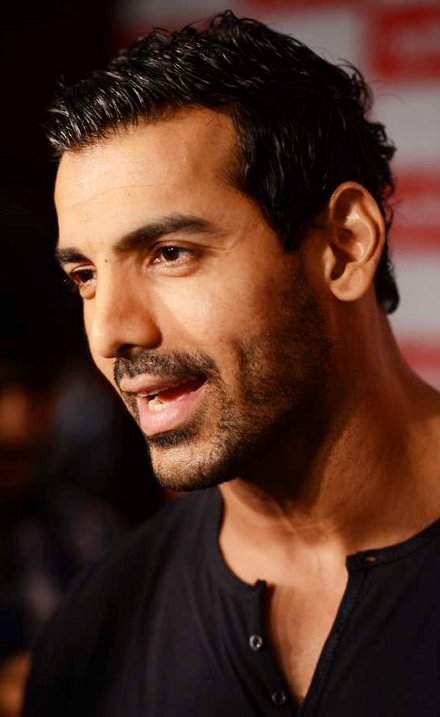 We lack stories. We have no stories to tell. We put five songs with five comedy scenes and say it's done.
That's one reason why the John Abraham is loving and enjoying every bit of his new role as a film producer. Thanks to it, he is being able to serve the audience with eclectic movies – the entertaining "Vicky Donor" and the engaging "Madras Cafe".
I love the role of a producer because I make the kind of films which I want to make. I make sensible films. I think 'Vicky Donor' and 'Madras Cafe' are examples enough about the cinema which I want to propagate.
John Abraham, who has been in the film industry for a decade, is all for a healthy mix of genres at the box office.
While we keep making formula films, as a producer and an actor, I want to say let's make sensible films which the audience will accept. I want to thank them for accepting a film like 'Madras Cafe'.
John Abraham's Madras Cafe, focusses on the Sri Lankan civil war.
In fact, now John, a former supermodel, himself is open to the idea of producing a masala film.
I'd love to produce a big masala film, and I will make sure that you are genuinely entertained by it.
As an actor, he admits it has been "important to be a part of commercial films and to entertain people".
At the end of the day, people want to laugh and enjoy. But if I am doing a 'Race 2', 'Housefull 2', 'Dostana 2' or a 'Welcome Back', it is important that I make sure that a 'Madras Cafe' is also made. John Abraham is known to do a mix of films. If I do a 'New York', I will do a 'Kabul Express' as well. It is important to balance it out.
He says it's been fun to be a part of true blue Bollywood entertainers.
I don't regret it. They are fun. I am not condescending towards them, but it is good to have a balance of both. I love slapstick comedy. The best case in point is 'Chennai Express'. I am sure I will enjoy it. But I feel it is interesting to make a 'Madras Cafe'.
Irrespective of the genre, the story line is prime.
I feel that only a good story line can get you respect. Commercial is a by-product, you will make money… but a good story line will get you respect.