Kajol, will petition for the cause of handwashing with soap at the United Nations General Assembly (UNGA) week in New York.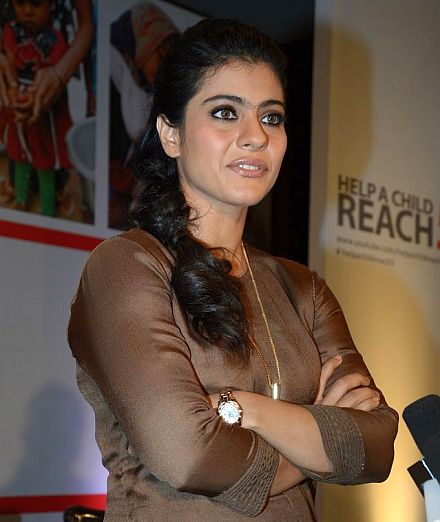 She will be present at a series of UN events in New York Sep 23-25 as the handwashing ambassador and advocate of Lifebuoy's 'Help a Child Reach 5' campaign. She will appeal to policymakers and governments to scale up handwashing with soap programs to achieve development goals to reduce child mortality.
Kajol, who is married to actor Ajay Devgan and has two children – daughter Nyasa, 10, and son Yug, 3 – is proud to support the cause.
I would like to take this opportunity to urge governments and the United Nations policymakers to recognize that hand-washing with soap is the most cost-effective intervention to reduce child mortality.
Kajol will be a part of high profile events including high level UN panel dinner, press breakfast with Unilever CEO Paul Polman. She will also speak at the Social Good Summit along with other distinguished speakers like Al Gore and Melinda Gates. She will meet key UN dignitaries too.