By: Faisal Saif
At the recently held renowned Pune Festival, one saw the likes of Hema malini,Dimple Kapadia,Urmila Matondkar performing at the opening ceremony.However the closing ceremony had only one stellar star performance wrapping up the festival.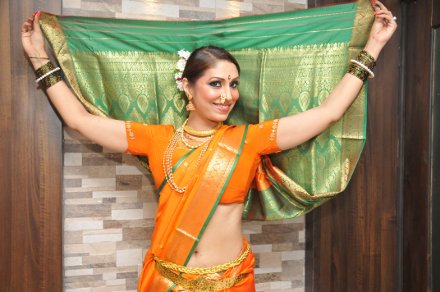 It was none other than model/vj/actress Pooja Misrra doing a seductive lavani dance which she picked up in record time of one day where in she rehearsed for 12 hours non stop.That's not all she was also the celebrity star judge at the Miss Pune contest held at Pune Festival.Here's a heads up to the hard working rock star.
Pooja Misrra will be soon seen in an Item Number in Chandra Barot's Hum Baaja Baja Denge.