Rekha Rana presented "Best Actress " award at Jiff. 5th JIFF ( jaipur international film festival ) was attended by galaxy of stars , politicians & big wigs of Rajasthan industry , stars including Raveena Tandon & Dia Mirza , Hema Malini , Sharmila Tagore & Prem Chopra .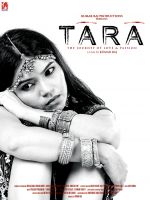 Sharmila Tagore was preseted " life time achivement award " the award .
At the closing ceremony of JIFF 2013 the 3rd feb 2013 upcoming bollywood beautiful talented actress Rekha Rana was presented " Best Actress Award " for her Hindi feature film " TARA THE JOURNEY OF LOVE AND PASSION " the award was by jury who had oscar award winning producers & directors including very famous oscar award winning producer Mark Baschet.
Entire Jury unanimously selected new face rekha rana for best actress award , her film " Tara the journey of love and passion" was screened in competition section in JIFF 2013 the film is produced by kumar raj of kumar raj productions . Co producer dharma & meenu singh , associate director brijesh kori , music prakash prabakar & siddarth kashap . camera man suresh .b