On Saturday, Kareena Kapoor launched celebrity nutritionist and author Rujuta Diwekar's book titled Pregnancy Notes in Mumbai. Kareena was speaking about fitness and diet regime before, during and after pregnancy period at the event and she revealed that Saif is very good chef himself.
Talking about culinary skills, Kareena said, "My husband is playing the role of chef in a film but not many people know that he is also a very good chef at home but he gets scared and panic when I tell him to cook a dal or something like home cooked vegetables but he does pasta really well so I feel it's ok job for a husband to do."
Kareena' step daughter Sara Ali Khan is all set to make her Bollywood debut in Abhishek Kapoor's Kedarnath opposite Sushant Singh Rajput, so when asked Kareena whether is giving any kind of tips to Sara, to that kareena said, "I don't know why every person think that I should give tips to everybody in family. I am not a teacher. I am also busy in my life but having said that, I am sure that she is going to be supremely talented because she has it in her genes. She is looking amazing and gorgeous and I truly believe that with her beauty and talent, she is going to rock the industry".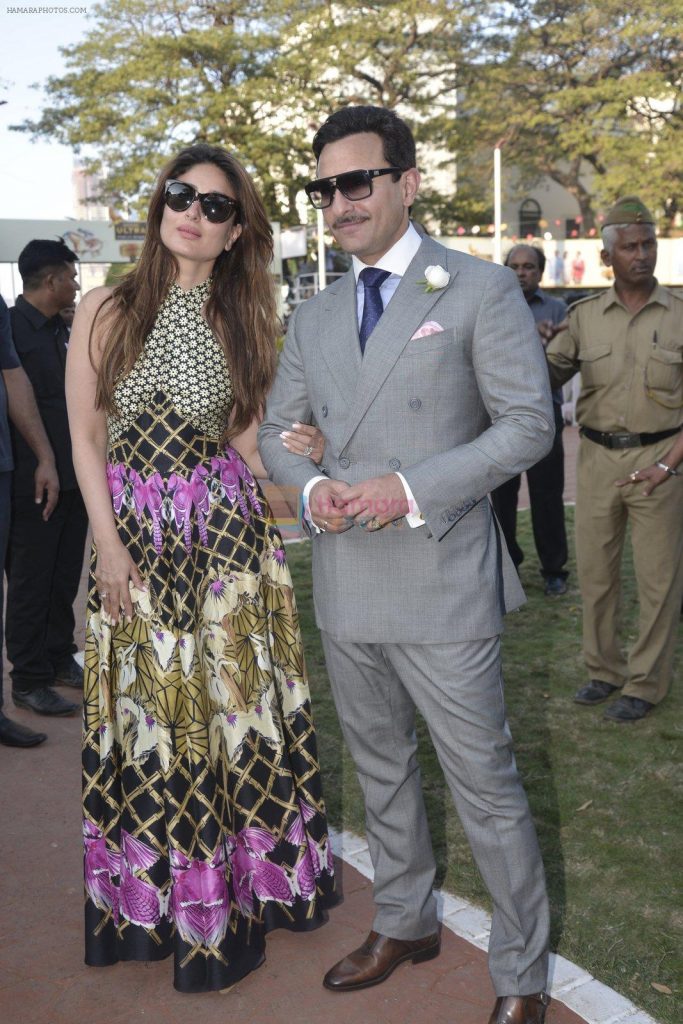 Talking about Rujuta's book, Kareena said, "Everyone writes diet book, exercise book, yoga book but this is one of a kind. Every woman is little scared and anxious when they get pregnant so an informative book helps you to guide you through the special journey. There are so many things taking place during pregnancy so I think, this is literally going to be pregnancy bible for lot of women and I am so glad and happy that we have done this together".
Kareena also spoke about her mental state in her pregnancy period, she said, "I had such a positive pregnancy. I really kept myself with family, friends and people that I love and all that kept me going. I feel if you are eating right then things going to get alright and mental health is very strongly related to that".
Rujuta Diwekar has been helping Kareena Kapoor with her diet since the last five years and Kareena also wrote a personal note in Rujuta's book Pregnancy Notes.