Singing in Hindi for the album Rang Rangeeli may have been just fulfilling childhood ambitions for Giju, who was always enamoured of Bollywood and its swinging ways, but learning Salsa was not the natural path for this young man, who grew up in Thiruvanathpuram learning Bharatnatyam and Carnatic.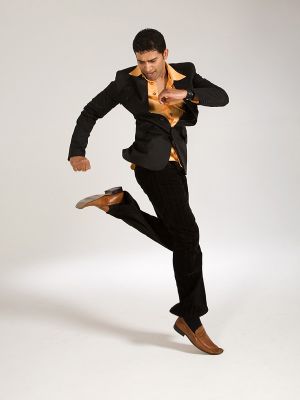 Giju is an Indian-born and raised vocalist who currently resides in California, U.S. where his creative talents are expressed through music and as an engineer of the R&D department for a major chip Manufacturing Corporation. Having acquired the right foundation through proper training, Giju has pursued and shared his passion for music and dance since childhood. He received training in Indian classical music (Carnatic), along with training in Bharatanatyam, an Indian classical dance form. He has participated in professional music bands both in India and in the U.S.
Giju is also an exceptional Salsa dancer and choreographer. He is an original member of the "Salsamania Dance Company", a world ranked No. 3 Salsa dance troupe known for its mesmerizing performances marked by high levels of speed and technical difficulty. As a lead member of Salsamania, Giju already set fire with his performances in U.S., Europe and Mexico. Giju fell in love with Salsa, when he saw the dance at an evening party with his friends and decided to pursue serious training in it. Since then he dedicated him self to Salsa.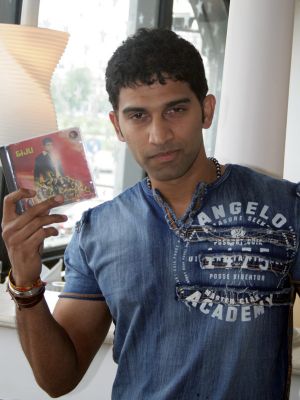 Rang Rangeeli is Giju's debut album with eight orginal songs in Hindi, including a duet with the renowned playback singer Sadhana Sargam. Album Rang Rangeeli is released on RAGA TO ROCK collaborating on the album are Composer Benny Johnson and Lyricist Swati Sinha creating a catalyst for an unique and evolving style of musical expression. Album starts with title track 'Rang Rangeeli' in the house version; and continues with a Capella version of 'Doondun Tujhe', 'Sun Panchiyon Ka Raag', a duet; the Indian- Rock mix ' Jeena Who Jeena Hai', 'Ashtoofah', Techno woth Arabic mix; A Peppy Melody, 'Dil Ko Kiya'.
Giju in his own words on his album; I've always wanted to release my own album and be a pop star …!! I spent a lot of time with my music director to come up with tunes and music styles that was unique and vibrant. Each song went through at least 5 revisions before completion. The journey didn't turn out to be smooth even after I was done with the album. After a lot of failed attempts to find a producer to finance my video, I decided to take that responsibility on myself. After meeting with several production companies, I decided to collaborate with Beyond Pix Studios who bowled me over with their creative side and production expertise alike. This album is a true perseverance can make any of your dreams a reality….!!!!
For Giju dance is a medium to release all his energy out, apart from music, dance and his profession Giju love to read every thing and anything. And friendship is his passion. He believes that friends and family is an integral part of there life for every human being.
– H.S. Communication