By Subhash K. Jha
Payal Rohatgi, who recently got engaged to her wrestler-boyfriend Sangram Singh, says he has helped to bring stability in her life.
Ever since I met Sangram, I am at peace with myself. I am glad I have found a partner who is a man of his words. He is humble, mature and a terrific human being
said Payal Rohatgi. The pair, who have been in a relationship for three years, got engaged in Ahmedabad on Feb 27 in the presence of Payal's parents.
The sagaai was a simple ceremony. Sangram is a simple man with high moral values
she said.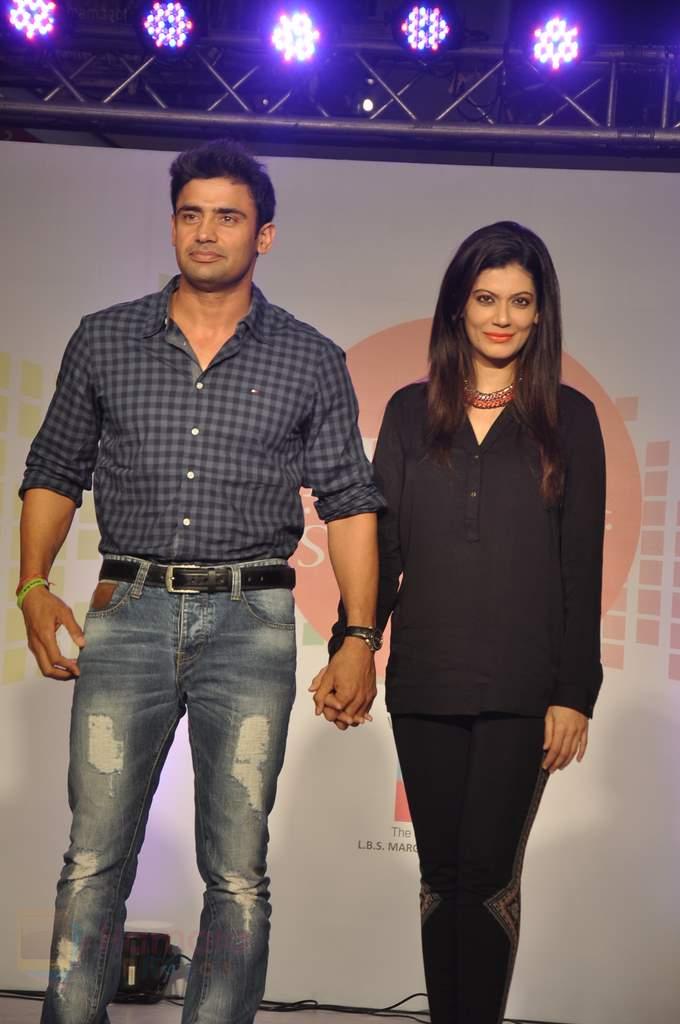 They will tie the knot this winter.
The shaadi will hopefully happen in November or December 2014. Sangram is the man for me. Of that I am sure.
What about the two being such different human beings? Would they be able to make a marriage work?
I guess God has his own plans for all of us. And I trust his decision. He always does what's best for me.