New Delhi, July 31 (IANS) She plays the girl-next-door in one film and has an action-packed role in another. Bollywood actress Tanushree Dutta thoroughly enjoys projecting her two "different" looks. "The roles I am playing in 'Saas, Bahu Aur Sensex' and 'Rama – The Saviour' are poles apart. I have also tried to look different by paying detailed attention to my appearance in the two movies," Tanushree told IANS.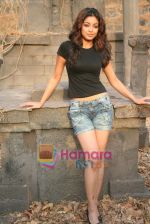 The actress was here to launch a new store of diamond jewellery brand D'Damas. Warner Brothers-produced "Saas, Bahu aur Sensex" is an urban comedy slated for release in September."I will not talk much about my role or about the storyline but I must say that my role is completely different from what I have done till now," maintained Tanushree, who made her debut in 2005 with "Aashiq Banaya Aapne".
In "Rama-The Saviour", Tanushree has done an action sequence and was very excited about it. "I have put in my honest efforts for this movie. For the action scenes, I learnt martial arts. I also got injured a few times while shooting, but I loved every bit of it. I hope that the people accept me in this movie," she said.
Tanushree, who hails from Bengal, lamented that she was not getting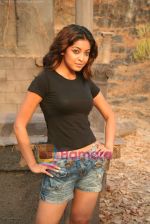 worthwhile offers from her home state. "I want to do meaningful Bengali cinema but the offers I am getting are not up to the mark. I have enough from Bollywood to keep myself busy," she stated.
Before she was crowned Miss India in 2004, Tanushree had a stint with the small screen as host of the Bengali show "Hoi Hullod". Now, she says she is too pre-occupied to devote any time to TV. "I do get offers but I am too tied up with movies, shows and some commitments. So I refuse them all," she said.