The cast of Guest iin London, including renowned actors like Paresh Rawal, Kartik Aaryan, Tanvi Azmi and Kriti Kharbanda, went to Delhi recently to promote their upcoming comical flick Guest iin London.
Present at the event, along with the cast were director Ashwni Dhir and producer Abhishek Pathak.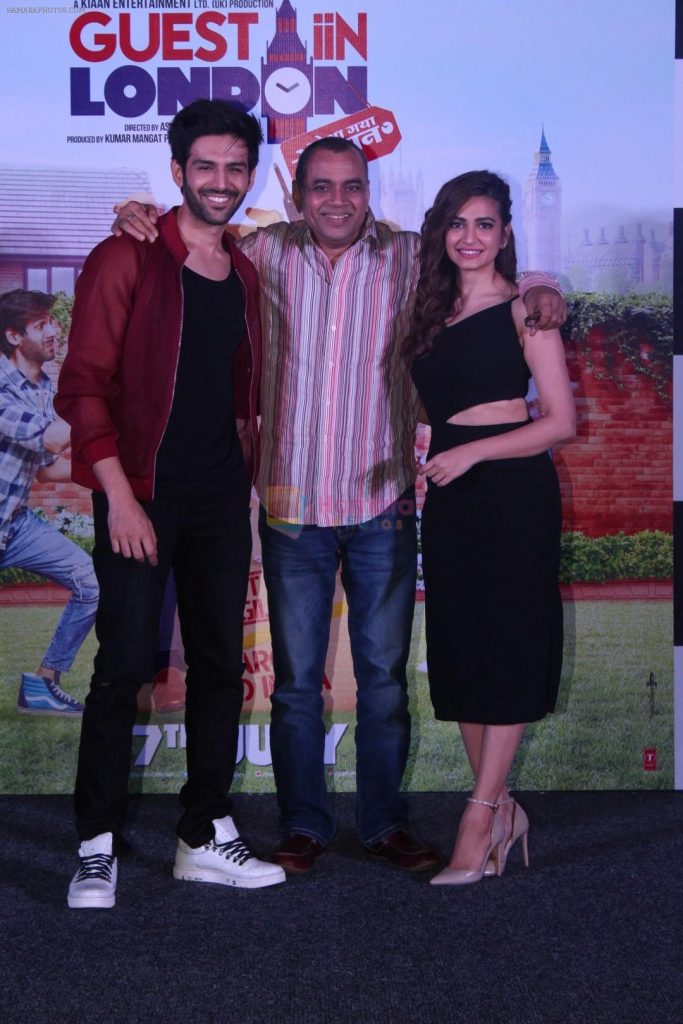 PareshRawal had some of the nicest things to say about working with younger generation actors like Kartik and Kriti. Kartik too, said that he had a wonderful experience and feels fortunate to have got an opportunity to work in Guest iin London. Ashwni Dhir told the media about how the team was so good and co-operative.
Panorama Studios presents, A Kiaan Entertainment Ltd (UK) production, produced by Kumar Mangat Pathak and Abhishek Pathak, Guest Iin London is written and directed by Ashwni Dhir and is slated to release on July 7th, 2017.