Plotting and bad-mouthing are synonymous with "Bigg Boss" and the seventh season has just started and inmates are already at it. Their first target is Anita Advani, who claims to be the live-in partner of late superstar Rajesh Khanna.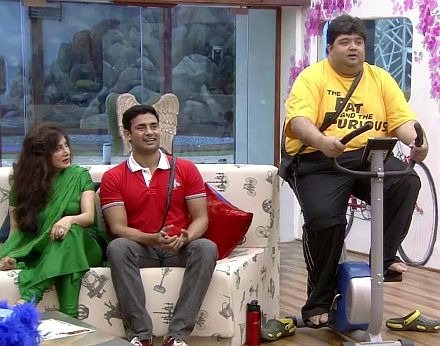 The housemates have called her "fake" and feel that she does not "deserve" to be in the "Bigg Boss" house, said a source from the channel.
Based on the theme of hell and heaven, "Bigg Boss – Saath 7" went on air Sunday on Colors channel.
Apparently, Armaan Kohli, Apoorva Agnihotri, Pratyusha Banerjee and Kamya Punjabi got together and criticised Anita Advani. They feel that she is a misfit in the house.
Her introvert nature is not making friends with the inmates. In fact, they have already coined a name for her – 'Aunty of the house'.