Olivia Wilde feels "saddened and grossed out" by young women who undergo cosmetic surgery to improve their looks. The 29-year-old has urged girls to eat a healthy diet and indulge in exercise, instead of resorting to drastic measures to change their appearance.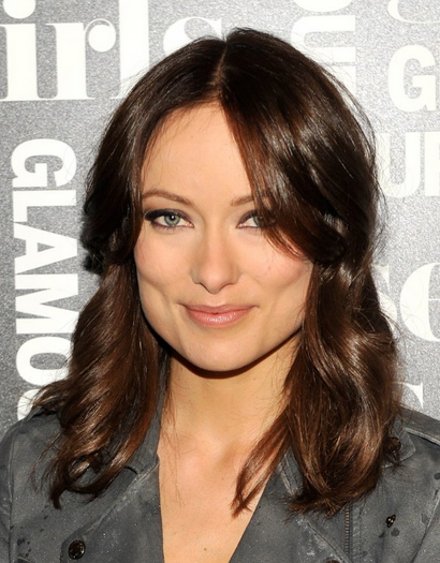 "Don't cut your face. I am so saddened and grossed out by young women who look like creepy, old aliens because of their new Barbie noses and lips. Is that a smile or a grimace? Did you melt hot wax on your face, or is that your skin?. A better approach, take care of yourself now that you're old enough to know how. Drink water, sleep eight hours, and don't go within 400 feet of a tanning booth or I'll slap you hard," femalefirst.co.uk quoted Wilde as saying.
The actress also insists that she is looking forward to turning 30 in March 2014. "I'm hitting a major milestone 30, or as I like to call it, the 'cut the bulls**t and go be awesome' stage," said Wilde. "Now you get to live with that knowledge (you gained in your 20s) under your belt. Also, make it a nice belt. You're 30. Stop dressing like a hobo. And don't be bogged down by your past. Consider your baggage (bad boyfriends, job setbacks, body issues) lost by the airline of life, leaving you empty-handed at your new destination with only one choice, go shopping," said Wilde.
Other news that are making Hollywood..
Victoria Beckham says her family lives a normal life like other people. The 39-year-old is married to former soccer champion David Beckham and has four children Brooklyn, 14, Romeo, 10, Cruz, eight, and two-year-old daughter Harper. The family does not live a glamorous lifestyle all the time like others think.
"Honestly, once the children are in bed I'd rather work or shove on a face pack and pluck my eyebrows," Australia's Vogue magazine quoted Victoria as saying. "By the time Brooklyn's finally gone to bed, it's all I'm fit for. Really, we're much more normal than people think," she added.
Angelina Jolie says her daughter Vivienne was the only child not scared of her outfit in the upcoming movie "Maleficent". The 38-year-old, plays the role of a evil queen in the movie and Vivienne too has a small part in the movie as young Princess Aurora. However, unlike other children, Vivienne was comfortable around her mother when she was in her character, reports femalefirst.co.uk.
"These little kids would visit the set, and I would think, 'Oh, I am a Disney character,' so I would go over to them, and say, 'Hi there.' They would just scream. One little kid even said, 'Mommy, please make the mean witch stop talking to me,'. Vivienne was the only 4-year-old who didn't scream when she saw me," Angelina said.
Lady Gaga is angry after her much-awaited song "Applause" was briefly leaked online. The track was briefly available on the web over the weekend but was soon withdrawn. Gaga was upset. "Lord, in heaven why. You just couldn't wait. This is too much," Gaga posted on Twitter, reports dailystar.co.uk. "Wanna grab some shovels and f**k up some hackers," she added. The singer has been promoting the song by posting bits of its lyrics online every now and then.
Danny Cipriani's former lover Jasmine Waltz has advised Kelly Brook, who recently broke up with the footballer, to "walk away" from him. Brook recently ended her relationship with Cipriani after she caught him exchanging saucy messages with another woman. Cipriani had dated Waltz before he started Brook.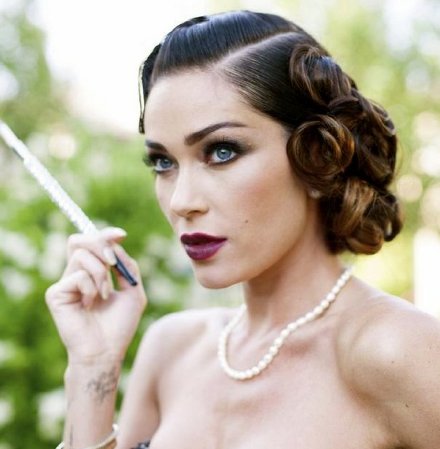 "Kelly, I warned you before that he would cheat on you, and I am so sorry to be proven right. Have some self-respect and show the world you are better than him. I am sure you loved him and always gave him the benefit of the doubt, but now it is time to do the best thing for you. This is your wake-up call. He can be a sweet-talker but don't fall for that bull," dailystar.co.uk quoted Waltz as saying.
Courteney Cox broke her wrist while holidaying in Mexico and had to cut short her trip. The 49-year-old was in Cancun with friends when she slipped and fell. The "Friends" star tried to break her fall, but her wrist got snapped. Doctors came to her hotel room and confirmed it was pretty bad, reports tmz.com.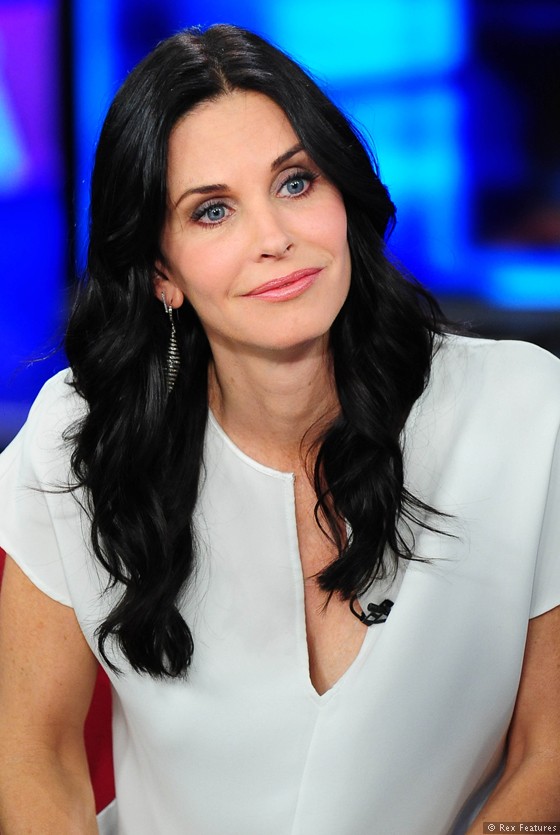 The doctors have put a cast on the busted limb. But Courtney didn't wish to take any chances and booked a private jet to take her stateside. She wants to get treated by her own physicians. It's unclear if surgery will be necessary.
Simon Cowell was seen arriving in French Riviera in his luxury yacht but without any of his female friends. The 53-year-old, who is always surrounded by women on his holidays, was expected to go on vacation to the Mediterranean with ex-fiancee Mezhgan Hussainy and former girlfriends Sinitta and Jackie St Clair.
He was spotted getting a boat out to his chartered Slipstream yacht off the coast of the French Riviera Sunday with a more masculine group of friends around him than usual, reports dailymail.co.uk. However, none of the women appeared to be by his side when he was in his $73 million yacht, which will take him for his month-long cruise. Cowell's friends were reportedly shocked after the news about his affair with married socialite Lauren Silverman surfaced. She is expecting his first child.
The London Fashion Week, which is set to kickstart here in September, has reportedly teamed up with haircare brand Toni&Guy. It is the first time ever that the fashion extravaganza has lent its name to a product line as part of an official product endorsement deal, reports femalefirst.co.uk. The professional haircare range will feature the official LFW logo on all its packaging. The fashion event is organised by the British Fashion Council.