Bollywood actor Rishi Kapoor has said that he did not question the naming of public assets after Gandhi-Nehru family in order to get favours from the Narendra Modi government.
I have no aspirations to become a politician, nor did I say this to please the ruling party. I was neither trying to impress anybody, nor do I seek Padma award or Rajya Sabha membership
he said on India TV show "Aap Ki Adalat".
I respect the Gandhi-Nehru family which gave us leaders like Nehru, Indira and Rajiv Gandhi. I just said if we should name all our national assets in every city of India after a single family. Don't we have eminent people who built cities and our great country.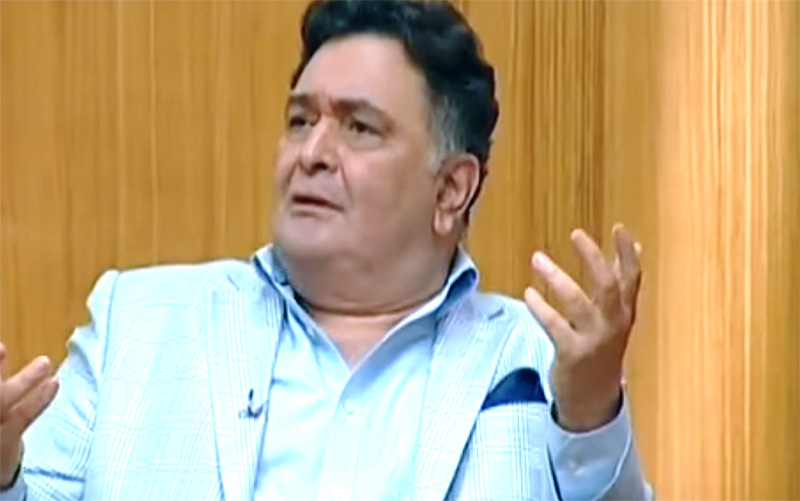 Kapoor said that his family has been a supporter of the Congress, but a few sycophants are trying to name all public assets to please the Gandhi-Nehru family.
We had many other leaders like Sardar Patel, Babasaheb Ambedkar, Lokmanya Tilak and Bhagat Singh.
He pointed out that the Bandra-Worli Sea Link in Mumbai was opened in 2009, while Rajiv Gandhi died in 1991.
Why wasn't it named after JRD Tata, who contributed so much to our country.
Asked about his recent praise of Prime Minister Narendra Modi's speeches, Kapoor said:
I feel whatever Modi is saying is correct. My only request to him is that he should fulfil his promises soon. I am patiently waiting and I am hopeful he would definitely fulfil.
On not getting a Padma award as yet, Kapoor said that only a person who has some clout in Delhi is awarded.
I learnt this after working (in films) for 44 years. Now even the age of getting an award is over. But my regret is that even Shammi Kapoor was not honoured. It is sad. A person is awarded only if one has a pull in Delhi. They do not give awards to deserving persons.
The show is scheduled for telecast on Saturday evening.