Hollywood, CA – In an unprecedented move, Hollywood actors may soon join the ongoing writers' strike as their deal with Hollywood studios comes to an end.
The Screen Actors Guild-American Federation of Television and Radio Artists (SAG-AFTRA), which represents over 160,000 actors, journalists, singers, voice actors, models, radio personalities, and media professionals worldwide, has been negotiating with the Alliance of Motion Picture and Television Producers over a range of working conditions.
A strike has been authorized by the union if a deal does not go through before the deadline.
Prominent actors including Jane Fonda, Meryl Streep, Jennifer Lawrence, Rami Malek, Quinta Brunson, Julia Louis-Dreyfus, Ben Stiller, Neil Patrick Harris, Amy Schumer, and Amy Poehler are among the 300 who have signed a letter urging union officials to not simply settle the dispute if their demands are not met?.
The primary issues under negotiation are minimum pay, residuals that take into account streaming, health care, pensions, and the regulation of self-tapes used in the casting process.
According to a letter from the actors quoted in Rolling Stone, the group feels their wages, craft, creative freedom, and the power of their union have all been undermined in the last decade. They are determined to reverse those trajectories, calling this an "unprecedented inflection point in our industry"
The actors' potential strike follows an ongoing strike by Hollywood writers that began in May, which aims to secure better pay, equity, and assurances that AI won't replace writers for movies and TV.
This has led to several TV and film projects, such as new seasons of Stranger Things and a Game of Thrones spin-off, being shut down. Both the Directors Guild of America (DGA) and SAG-AFTRA have expressed solidarity with the Writers Guild of America (WGA) in their strike?.
The actors have also raised concerns about the rise of AI in their letter, asserting that it is vital that the negotiation protects their likenesses and ensures they are well compensated when any of their work is used to train AI?.
While some optimism was expressed over the weekend when Fran Drescher, the guild national president, stated that negotiations were going well and progress was being made, current sentiment is uncertain, with sources indicating a potential strike is likely. The duration of such a strike, should it occur, remains unknown.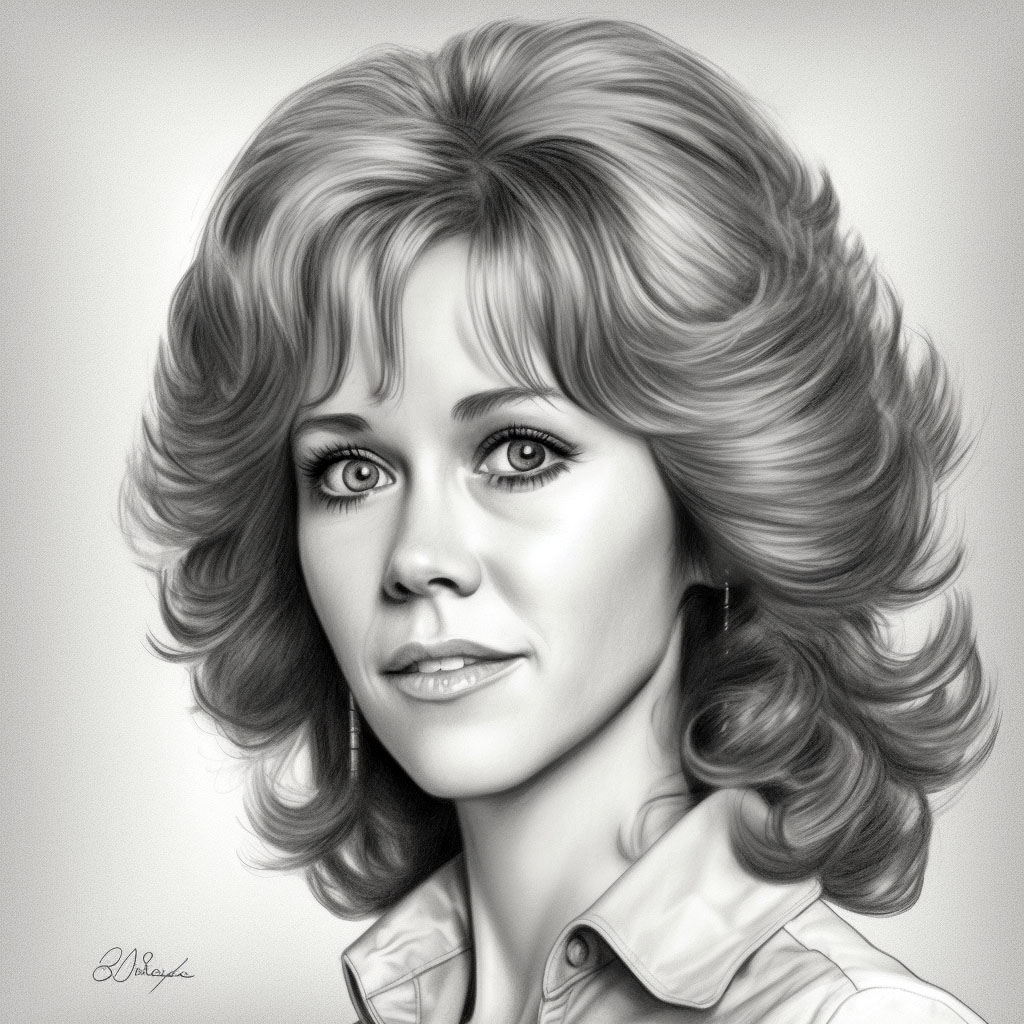 Jane Fonda told The Hollywood Reporter she would walk the picket line, expressing solidarity with the writers and urging for justice and respect in the industry.
The actors acknowledged that a strike could cause "incredible hardships", indicating the severity of the situation and the determination of the acting community to address their concerns.
As the deadline looms, the world waits to see how this standoff between the actors and the studios will resolve. The potential strike represents a significant moment in the history of Hollywood, with wide-ranging impacts for the industry and audiences worldwide.